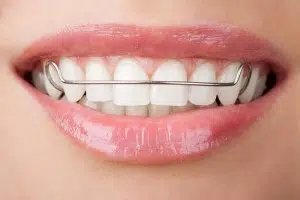 Wearing Retainers after Braces
Wearing retainers after braces is one of the most important phases of your treatment. Windermere Orthodontics offers top quality fixed and removable retainers to meet your individual needs and preferences. Dr. Gorlovsky is an experienced, caring and reputable orthodontist in the Suwanee and Cumming communities. He is passionate about delivering the latest orthodontic treatments to help patients achieve their most beautiful smile possible. When it comes to our orthodontic treatments, we work hard to maintain strong patient relationships and use a personalized approach to ensure your smile goals are achieved during a comfortable, convenient, and rewarding experience. Patients should know that the retention phase, or wearing their retainers, can determine the success of their overall orthodontic results.
Removable and Fixed Retainers
After you have your braces removed, your teeth will gradually become more stable but will have a tendency to relapse into their original malocclusion. Retainers are recommended to ensure your orthodontic treatment provides long-lasting results. Windermere Orthodontics offers two types of retainers: removable and fixed. Dr. Gorlovsky can discuss the optimal retention option as it pertains to your specific situation.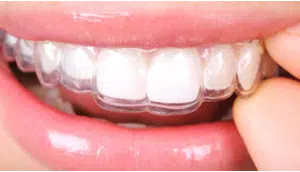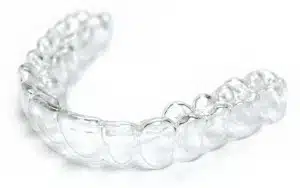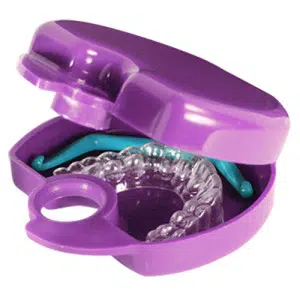 Retainer Instructions
If you are approaching the retention stage of your orthodontic treatment, we want to help you care for your removable retainer using the following instructions:
• Wear your retainer according to Dr. Gorlovsky's specific recommendations.
• Take your retainers out when eating, and always put retainers in their case when not in use!
• Clean retainers thoroughly once a day with a toothbrush and a rice-size amount of anti-bacterial liquid soap to remove plaque and eliminate odors. Use warm but not hot water. Efferdent® or other orthodontic appliance cleaners can be used in addition to brushing.
• Practice speaking, reading, or singing out loud to get used to them faster.
• Retainers are breakable, so treat them with care. If retainers are lost or broken call us immediately.
• Never try to adjust your retainer yourself. If you have any questions, discomfort or concerns regarding your retainer, give us a call.
• Always bring your retainers to your appointments.
Contact our office today to learn more about our retainer options. We are dedicated to delivering superior, patient-centered care throughout your entire treatment process. Our office welcomes both children and adults who want to straighten and improve their smile using the latest methods available. Windermere Orthodontics has two convenient locations in Suwanee and Cumming to serve you and we offer affordable financing options to meet your budget needs.