What to expect at your first visit
At Windermere Orthodontics, we make it our highest priority to give you the healthy, straight, beautiful smile that you've always wanted. In doing so, we believe that your orthodontic care should take place in a warm, caring atmosphere and using the latest technology and techniques available. From your first visit, you will find that Dr. Gorlovsky and our team work hard to ensure that your orthodontic treatment is customized to your individual needs and provides the effective results you desire. We place deep value in patient relationships and we take enough time with each patient until they feel comfortable and confident in their care with us.
Windermere Orthodontics offers complimentary consultations to both children and adults. This allows you the opportunity to meet our team and learn more about the orthodontic treatment options that will best meet your needs. During your first consultation, Dr. Gorlovsky and our treatment coordinator will:
• Review your dental and medical history forms
• Provide a complete oral exam, with X-rays
• Recommend a customized treatment plan
• Discuss financial information, including insurance options, and payment plans
When it comes to your future appointments, we do everything we can to accommodate your busy life. We offer early morning appointments and evening appointments. Attending your regular checkups is an important part of your orthodontic care. However, our practice will work with you to make sure that your appointments are scheduled around your agenda, helping you spend less time in the dental chair and more time enjoying the things you love.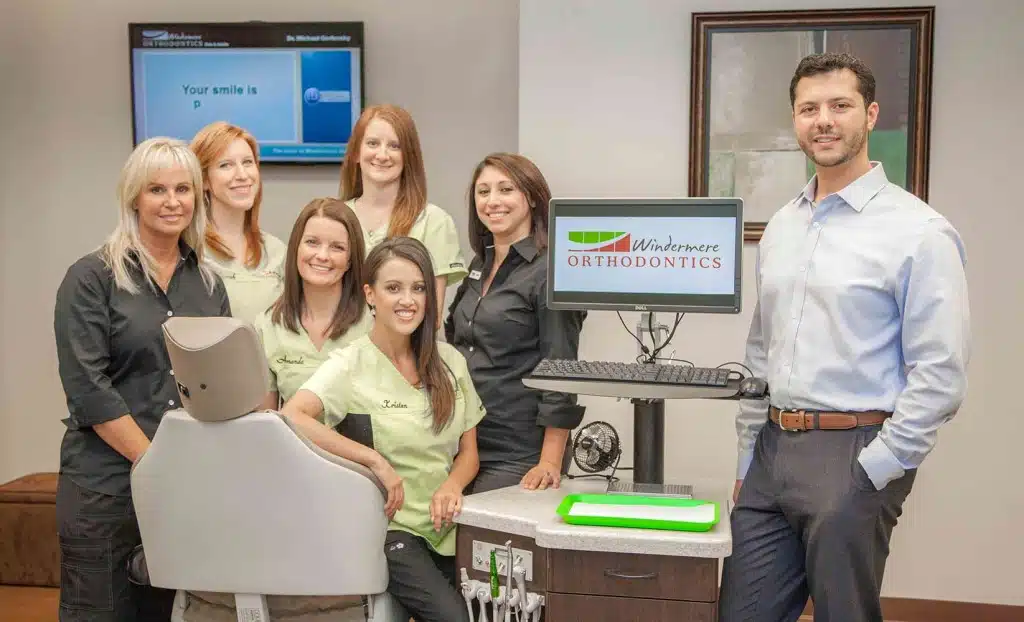 Complimentary Consultations!
At Windermere Orthodontics, every smile starts with a complimentary consultation. During this initial consultation, we will carefully explain everything that you need to know about the orthodontic treatment options that are available to you. We want to take this time with you to make sure you are comfortable and well informed about your decision to undergo orthodontic care. If you'd like to schedule a complimentary consultation with Dr. Gorlovsky, please contact one of our offices:
Suwanee – (770) 599-5853
Cumming – (770) 599-5853
Or fill out our online form here.